Drinks for extraordinary events
Drinks are an essential part of any successful event. At Payne & Gunter, we offer another opportunity to impress your guests with quality drinks catering for events in London and beyond. From our seamless service (no empty glasses!) to our delightful wine pairing recommendations and creative cocktail recipes, we have the drinks sorted.
Whatever your guests' drink of choice, we offer a variety of refreshments such as aperitifs, digestives, paired wines, cocktails, Champagne, coffees and teas. 
Serving up a celebration
Matching the perfect tipple to the occasion and food is something that we take pride in at Payne & Gunter. From the very first glass of bubbly to the final nightcap, every drink we offer is carefully considered to align with your chosen theme and tone.
As part of our promise to you, we'll bring a dash of brilliance to your London event. We'll work with you to create a bespoke drinks package that includes anything from the latest trendy mocktails to a classic wine flight.
We also have a dedicated team who can source and advise you on the finest wines from Bordeaux, Burgundy and beyond.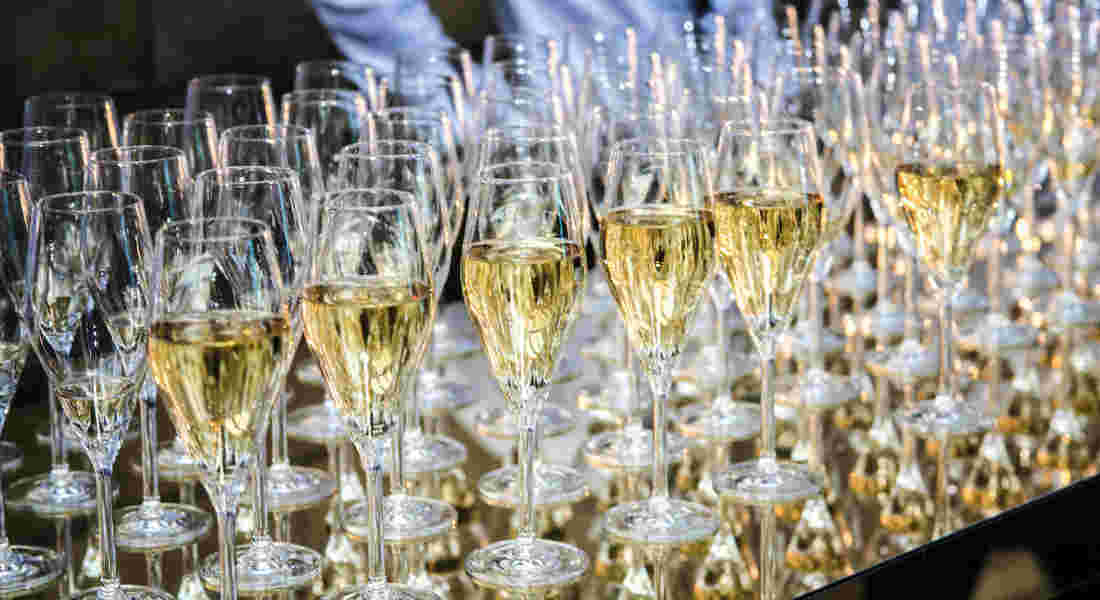 Let us take care of the finer details
If you're looking for high-end dining, quintessentially British hospitality, and creative drinks catering for an upcoming event in London, simply share your details below, and we'll be in touch.