Bespoke catering services for large events
If you're planning a large event, let us help to create an exceptional culinary experience with a dash of old-fashioned British hospitality. As experienced large event caterers, we know these are crucial ingredients for an unforgettable time.
At Payne & Gunter, we have the know-how and the history to provide bespoke catering services for large events. We're caterers for a portfolio of big events in London and beyond, from sporting events to festivals of hundreds, if not thousands, of guests and visitors. 
We offer many large event catering options for the public and high-end hospitality for VIP guests, which means there's something for everyone and every occasion.
Experienced in catering for sizable events
As big event caterers who are fully immersed in the London culinary and hospitality scene, we have the ideas and the resources to turn your visions into reality. This includes concession vans and units that can pitch up and serve food and drinks from anywhere, alongside creative catering solutions suitable for marquees, players' lounges, backstage, and hospitality boxes.
We can create food theatre, presenting food in an exciting and appealing way so there aren't any bland buffets at the large events we're caterers for.
Variety is the spice of life, so we inject global influences into our cuisine and proudly cater for a range of dietary requirements.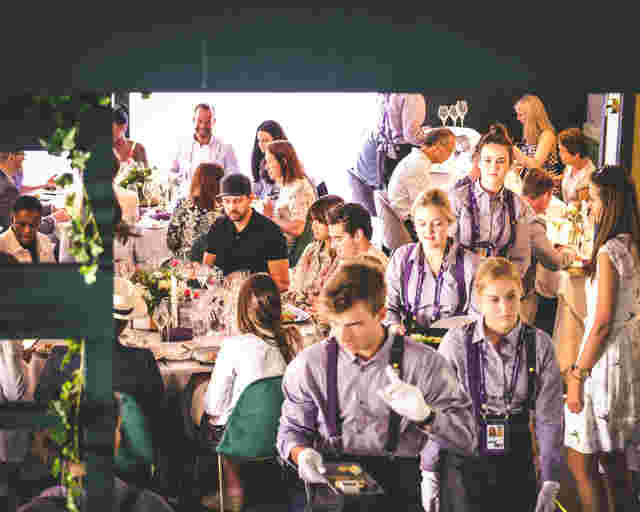 Large events with plenty of pizzaz
As caterers for large events at some of London's most wow-factor venues, we know logistics and resource planning must be considered in advance.
We have the catering teams to cook up fabulous feasts and ensure your guests are waited on hand, foot, and finger - allowing them to feel fully immersed in the event experience.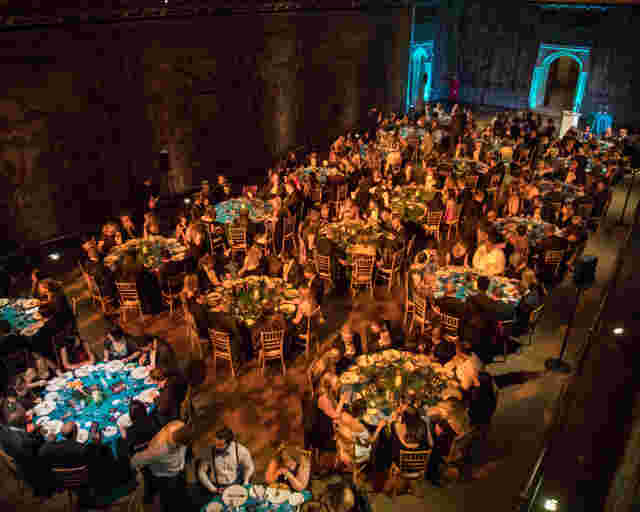 Let us take care of the finer details
If you want to speak to experienced large event caterers who can help your upcoming function flourish with fine food and hospitality, share your details below, and we'll be in touch.