Smaller plates, satisfied palates
At Payne & Gunter, we craft delightfully delicious plates of food that offer small meals that pack lots of flavour. These treats are more substantial than a canapé and are just the right size for your guests to snack on between main meals, making them a brilliant catering choice for events of all types.
Pairing high-end food experiences with quintessentially British hospitality, Payne & Gunter does small plates a little differently. Your guests can enjoy our twist on classics like bite-sized gourmet burgers and mini fish and chips.
Flavourful culinary experiences
Sometimes snacking is needed to nourish attendees at fast-paced events with lots to take in. On-the-go dining and smaller plate options can satisfy your guests' taste buds and keep them energised even in the busiest of settings.
Rest assured that Payne & Gunter can create small plates catering to a range of menu requirements. For a flavour of our catering capabilities, please find out how we served delicious food to thousands of guests at the Royal Windsor Show.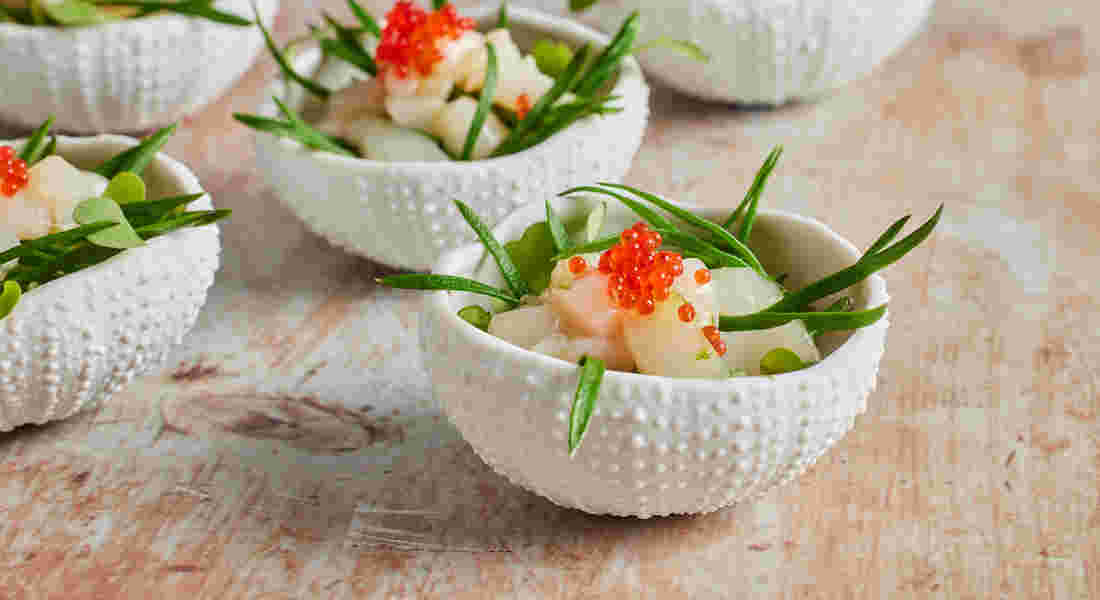 Let us take care of the finer details
From exclusive sit-down dining to cooking for the crowds, we've been creating extraordinary culinary experiences for hundreds of years. To learn more about our grab food, simply share your details below and we'll be in touch.