Food with extra flair
At Payne & Gunter, we're passionate about pairing delicious culinary experiences with old-fashioned British hospitality. When we curate a food station for your next conference, exhibition, or corporate event, you'll see this in action.
Our chefs will cook banquet-like buffets for your guests, offering a theatre-worthy performance and bringing your event catering to life.
Tailored food stations for your event
Turning tasty food into a spectacle can inject excitement into a range of events without compromising on convenience. At networking events, for instance, where guests like to mingle and chat with others rather than stay seated all evening, a food station could be the perfect catering choice.
Whatever the occasion calls for, we can build a bespoke station to delight every guest. We'll tailor our food station catering to your event, offering a broad selection of sustainably led dishes to choose from. From Middle Eastern to American and Mediterranean, we'll also bring the world's flavours to your guests' plates.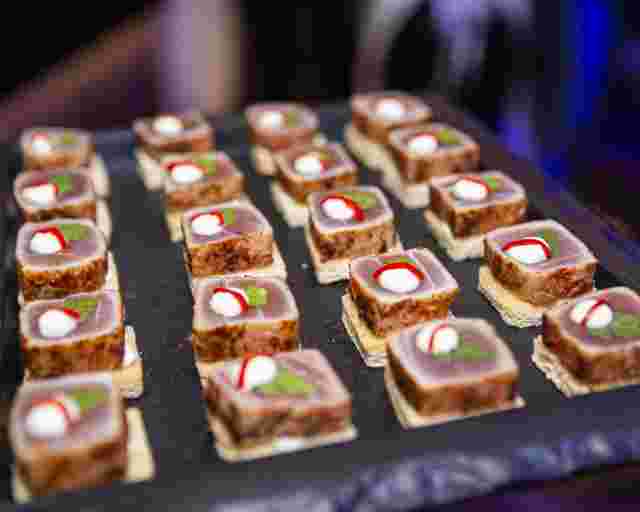 Let us take care of the finer details
Let's work together to create food station menus that are sure to impress with locally sourced and sustainable ingredients. Simply share your details below, and we'll be in touch.