Serving up celebrations with wedding catering
Payne & Gunter serve up luxury wedding catering that is both memorable and mouth-watering in equal measure, as we know that every bite should be as unique as your love story.
Alongside quintessentially British wedding cuisine, we proudly partner with beautiful wedding venues for the most meaningful of days.
Bespoke wedding caterers pouring love into dishes
World-class catering is something that our luxury wedding caterers pride themselves on. Whatever your theme, tone, or vision, our culinary experts will ensure the food, drink and service align.
Having crafted food experiences for many prestigious and large events in London and beyond, our bespoke wedding caterers have the expertise and skill to ensure that each guest enjoys a high-end celebration.
We can design a creative wedding menu that delights and excites every guest with flavours and combinations that embody your wedding style perfectly.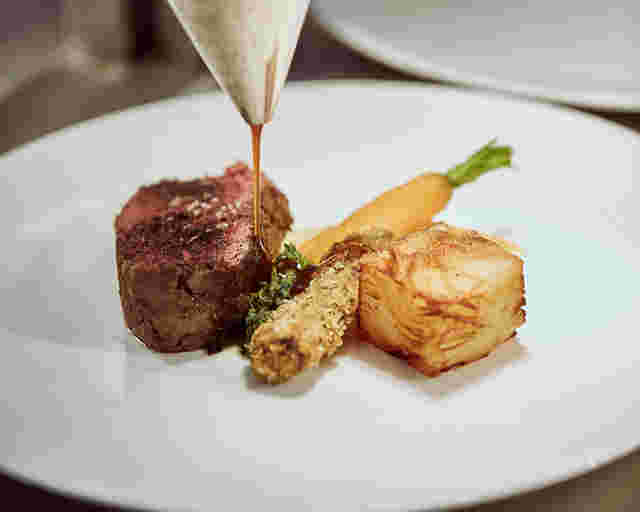 Luxury wedding catering tailored to you
As bespoke wedding caterers, we're overflowing with ideas to make your celebration feel extra special. It could start with a Champagne reception and canapés, a cocktail hour, afternoon tea, or whatever suits the occasion. Wedding breakfasts consist of spectacular three-course menus and banquets uniquely designed with the happy couple in mind.
Evening wedding parties may require bowl food, fork buffets, food stations or different types of food theatre to bring the event to life. Whatever your ideas or requirements, we pair luxury wedding catering with a dash of old-fashioned hospitality to make every moment wonderful.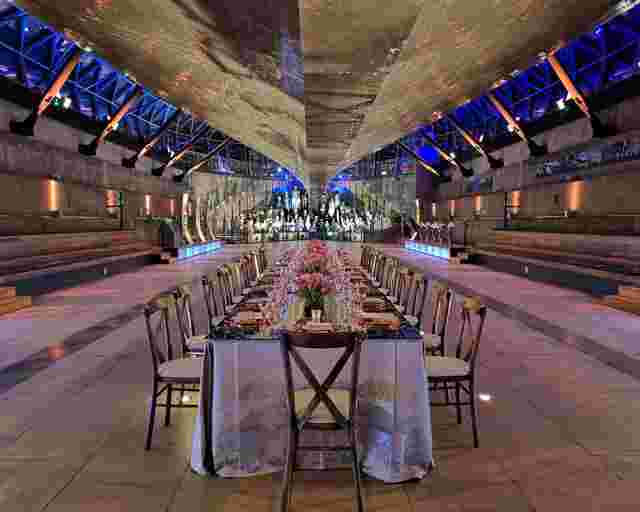 Let us take care of the finer details
If you're planning a wedding reception, celebration or party in London or beyond, contact our experienced events team. We'll ensure that our luxury wedding caterers are by your side every step of the way.