Catering an event from scratch: a blank canvas
The planning and logistics that go into hosting large scale events are lengthy and complex.
Typically, fields need to be turned into venues suitable to host hundreds, if not thousands of guests with high-class hospitality and on-demand eateries to suit a variety of different tastes. This typically means event facilities and amenities need to be brought in and built to turn the site into an incredible, functioning event location.
Being experienced large-scale event organisers, Payne & Gunter don't just turn up to outdoor events we are catering for, we spend time planning to ensure we have the appropriate kit fit for the location, type of event, and that our people are prepped to deal with everything that could happen - with back up plans for our back up plans, we leave no scone unserved!
Catering for the occasion
Our team love to get their creative juices flowing, so our inspiration is taken from location surroundings and the type of event we are catering for. Equestrian events, such as the Polo, require something refined and elegant, from high quality canapés to desserts that are as satisfying as divot stamping.
Whereas, opera festivals like Nevil Holt are well suited to al fresco options like decadent picnics for the discerning attendees to complement the classical compositions. However, if you are opening the doors to the public and need to offer something for everyone, we've got over 30 different options to treat taste buds and quench thirsts.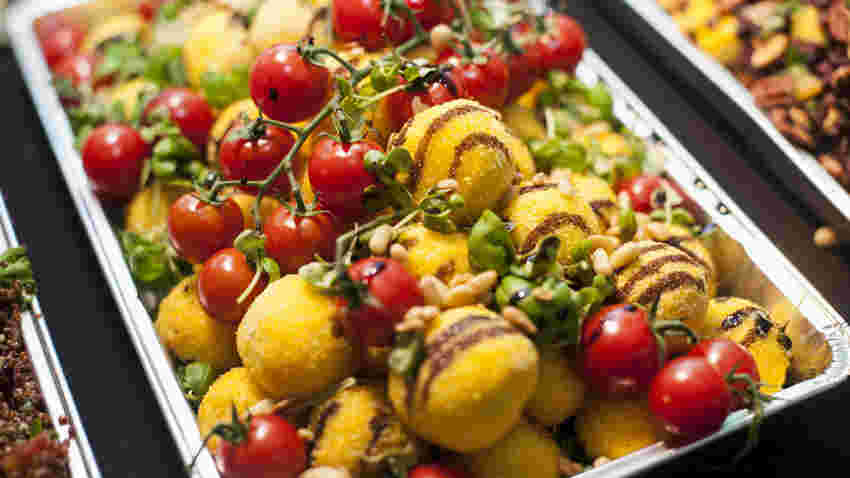 Are you being served?
We can roll out the silver service or scale a selection of options with out-of-the-box high-end hospitality and scalable serving stations. We cater for events where there are bespoke menus to reflect the theme and season perfectly, and if you've got tickets on the door – we can feed on demand.
Our concession vans and carts offer fish and chips, posh sausage rolls, artisan pizza, crepes, burgers, and Yorkshire pudding wraps to name just a few! Refreshments are also available with coffee carts along with craft beer, prosecco, and cocktails on tap.
Sociable and standing serving options like bowl food, street food, food stations, and buffets are all well suited to outdoor events. Hospitality boxes receive top-notch restaurant standard dishes, made in the kitchen we will have made earlier.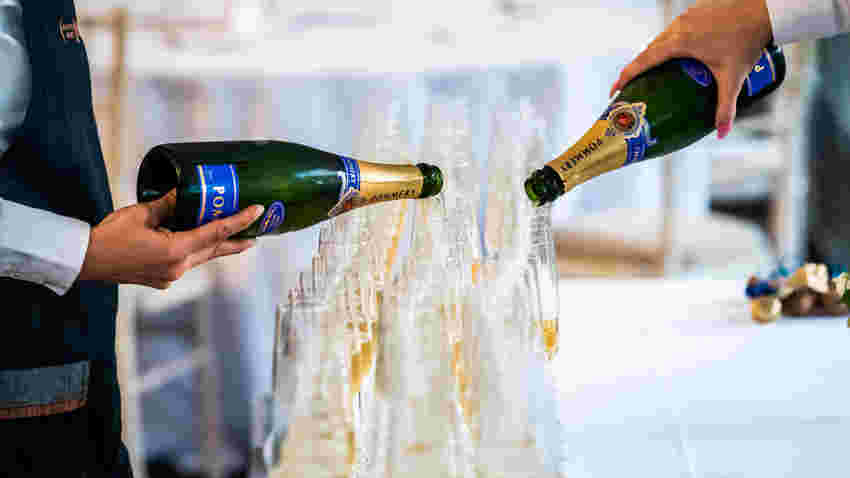 Big event catering: we lap it up
We leave no corner uncovered when carrying out large outdoor event catering. Our teams clock up more miles than any race horse or driver, with hundreds of thousands of steps taken to ensure our guests are waited on hand and foot, so they can relax in the sunshine – or rain.
It takes a village to make a major event go off without a hitch and we've got the people to populate every requirement with a range of staff that make sure even the smallest of details are all taken care of.
Got a big event in the calendar?
Get in touch
Whether you fancy canapes or a banqueting, our team love to talk ideas. Get in touch today.