Choose a magnificent venue
Finding the perfect venue is vital to planning a standout awards dinner. Your event will be an important date in your attendees' calendars, so be sure to choose a venue that commands attention. You'll also need to find an event space with a stage and state-of-the-art audio-visual facilities to grant your award winners the platform they deserve.
Don't forget to consider how many guests you'll be inviting, the transport links connecting them to your chosen venue, and whether there's accommodation available on-site or nearby.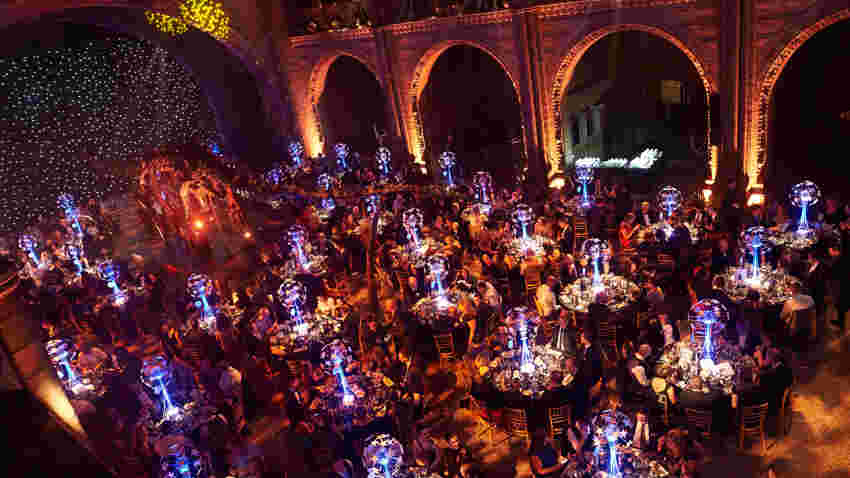 Find award dinner caterers worth celebrating
Finding world-class award dinner caterers will create a multi-sensory experience that stays with your guests for years to come. At Payne & Gunter, we know that delicious food is key to keeping your attendees engaged, creating a buzz-worthy atmosphere, and inspiring conversation during presentation breaks.
Why not encourage your attendees to mingle with a glass of champagne and selection of sumptuous canapés upon arrival? As your award ceremony gathers pace, serving a three-course dinner alongside sommelier-approved wine will also help everyone relax into the occasion.
When searching for award dinner caterers to cook up a menu as impressive as your nominees, look specifically for event professionals who can deliver impeccable food and service at scale.
Create toast-worthy seating arrangements
Your guests will spend most of the event at their table, so seize the opportunity to enhance their evening with stunning table settings and seating. Don't forget to plan a clear route to the stage for your lucky award winners!
Circular tables will encourage conversation over dinner, while ensuring it's easy and comfortable for your attendees to watch the ceremony. You can also keep the conversation flowing by providing drinks for every table – from iced water to fine wine.
As your ceremony draws to a close, give your attendees a chance to finish their conversations and refresh before heading home with a freshly brewed coffee.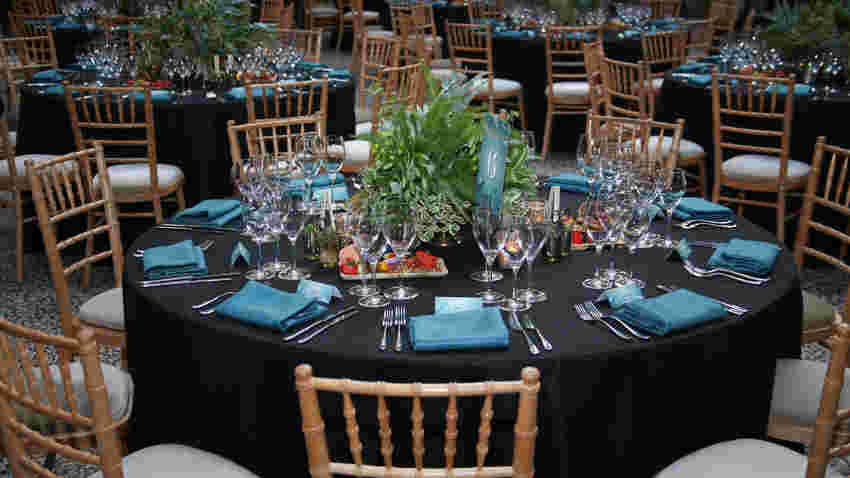 Luxury award dinner catering from Payne & Gunter
At Payne & Gunter, we believe wholeheartedly in the power of food to bring an award ceremony to life. We proudly create unique culinary concepts, each inspired by quintessential British cuisine, and promise a five-star experience with bespoke menus for every theme and occasion.
To find out why our award dinner caterers are a cut above the rest, contact us on on 0845 128 7395 or emailing info@payneandgunter.co.uk.
Get in touch
Whether you fancy canapes or a banqueting, our team love to talk ideas. Get in touch today.