Events at Natural History Museum
This world-renowned museum in South Kensington has an incredible range of spaces available for any of your venue hire needs, however large or small your party. Whether you are looking for an event with maximum impact or a more intimate celebration, the Natural History Museum's events team will help you choose the ideal space for the occasion.
Whether you're hosting a champagne reception beneath a giant globe or a sumptuous banquet where guests dine below a soaring blue whale skeleton, the diversity of spaces at the Natural History Museum means there is always a perfect space for an evening event. The amazing array of specimens housed within the museum's stunning galleries never fails to captivate guests as soon as they walk through its grand entrance.
What Payne & Gunter bring to the Natural History Museum
The Natural History Museum works very closely with all of their event suppliers to ensure they create the perfect events venue for all clients.
Payne & Gunter have catered a number of events with The Natural History Museum since becoming an approved supplier, and particularly excel at delivering large-scale occasions in the museum's most popular space, Hintze Hall. Over the years we've developed a close working relationship with the venue's team, allowing you and your guests to enjoy a seamlessly delivered event experience.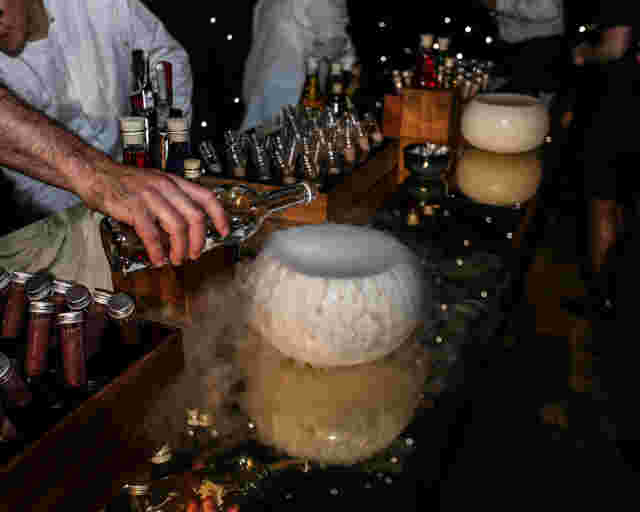 Getting to your event at the Natural History Museum
Here are the location details to make it easier for you to find The Natural History Museum, whether you're coming to take a look around or get the party started:
Address:
Natural History Museum, Cromwell Road, London, SW7 5BD
Get in touch
As seasoned caterers and experienced event managers, we're always ready to serve up ideas to elevate your next event.
Get in touch to talk about how on 0845 128 7395 or email info@payneandgunter.co.uk.