Ensure your food is a cause for celebration
Whether you're hosting a festival or sporting event, making food part of the celebration is a great way to complement your event objectives and further engage your attendees. 
Serving fresh and fantastically presented food will create a more immersive experience for your guests, while bringing the theme of your event to life. For instance, if you're hosting a British music event, having mobile units serving a selection of meals inspired by quintessential British cuisine will delight your attendees' every sense.
At Payne & Gunter, we know that uninspired food will dull the shine of your event. Conversely, food theatre will create a buzz amongst your guests and ensure every moment is a spectacle.
Choose catering that complements the full experience
How your catering complements your event is an essential consideration. A sit-down dinner won't be suitable for something as fast-paced as a festival, for example, so working alongside caterers with concession vans is key.
If you're hosting a large event with a VIP section, however, you may also consider the benefits of high-end hospitality complete with table service.
It's vitally important to cater to every dietary requirement, especially during events that span multiple days. Every guest must be able to enjoy a selection of snacks and meals that leave them feeling energised and able to enjoy the event in full.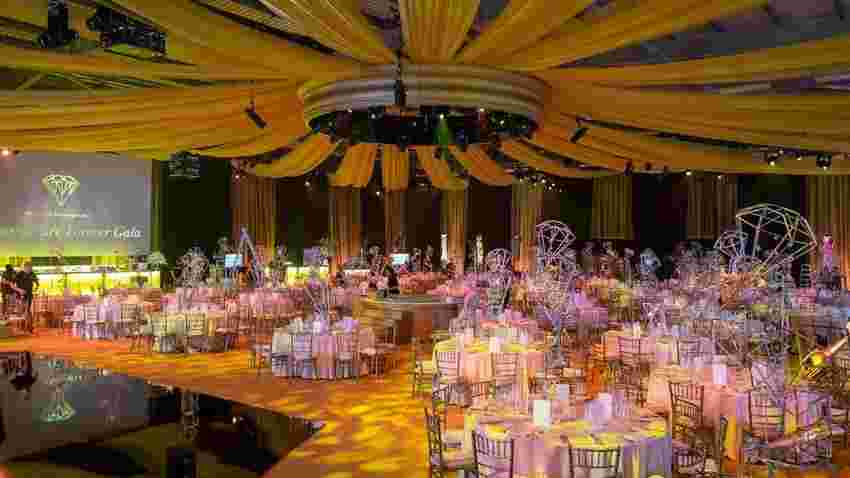 Consider the practical elements of catering for large events
You'll also need to consider the practical elements of serving food at large events, ensuring your catering solutions are executed perfectly for a memorable experience.
How many guests are attending? Will your event be hosted inside or outdoors? Can mobile catering units access the event space easily? Are you catering primarily for standing or seated guests?
These are just some of the questions to be answered when planning a large event. When you work with our award-winning concession caterers, you'll have the luxury of enticing guests with delicious food served in an exciting yet practical way, while relaxing in the knowledge that we're taking care of everything.
Payne & Gunter's spectacular catering for large events
For concession catering solutions that bring the wow factor to large events, choose Payne & Gunter. We're proud to have brought exceptional menus and memorable dining experiences to a variety of events, from the Hampton Court Palace Festival to high-profile parties at Hedsor House.
To discover how our award-winning concession caterers bring the flavour to large events, contact us on 0845 128 7395 or info@payneandgunter.co.uk.
Get in touch
Whether you fancy canapes or a banqueting, our team love to talk ideas. Get in touch today.