Food that brings people together
The MIPIM UK Summit brings together senior real estate professionals from across the world and investors from all asset classes to build partnerships, gain industry insight, and discover outstanding projects. With networking as a core ingredient for the event, carefully crafted food and drink were needed to spark conversations and invite connections.
In addition to taste and presentation, conference catering requires considered planning to ensure that every dish energises delegates, satisfies different palates, and appeals to various dietary preferences.  With a wealth of experience in creating food experiences for business events of all scales, our culinary teams felt perfectly prepped to cater for the MIPIM UK Summit's 800 guests.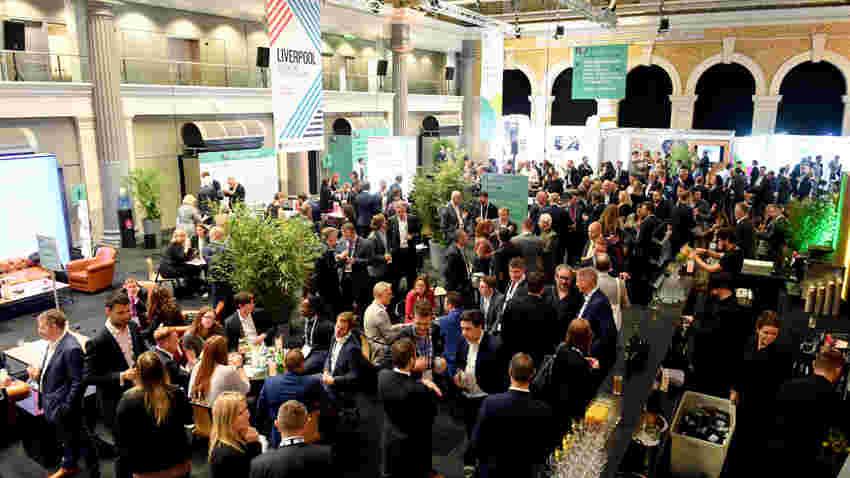 Around-the-clock conference catering
From morning until night, we nourished every delegate with top-quality catering, ensuring that they could network with ease at this two-day conference. Beginning with the first coffee of the day through to the final bite, our culinary experts paired great-tasting food with a sprinkle of old-fashioned British hospitality at every moment.
We crafted a variety of food experiences, each tailored to the conference's agenda. This included a networking lounge where all 800 guests could enjoy informal catering and a relaxed environment. Here, we kept the tea, coffee, and sandwiches flowing so that guests could refresh while hosting meetings.
Food stations also allowed delegates to enjoy meals while mingling with industry peers. Combining convenience with creativity, our food stations at the MIPIM UK Summit included pulled pork in sourdough buns with apple sauce, Dorset crab with avocado and watermelon, autumn vegetable tagine with almonds and apricots, Yorkshire pudding with roast beef and horseradish, and woodland mushroom arancini.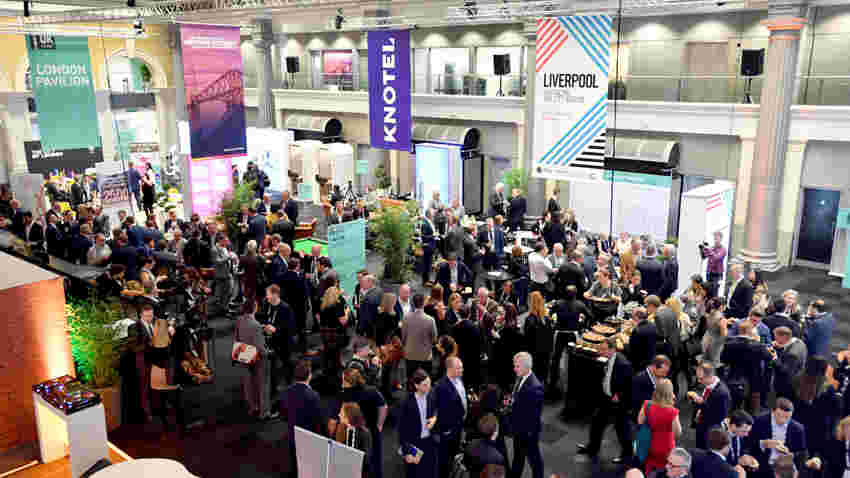 Serving up a VIP food experience
A networking lunch was held for delegates by invitation only. We prepared a seated buffet serving sliced chicken breast with sundried tomato and basil pesto alongside crushed potatoes and courgettes. Catering for all tastes and dietary needs, we also offered chickpea and coriander cakes with cauliflower rice, pomegranate, and sweet chilli.
For dessert, diners could choose between lemon posset with shortbread or coconut panna cotta with fruit compote – two light and fruity sweet treats to wrap up an extra-special business lunch. Moving on to dinner, we were also pleased to cater a decadent three-course meal and Champagne reception for 220 VIPs with a bespoke menu of carefully selected wines, coffees, and chocolates.
The Payne & Gunter touch
We've been dishing up delightful cuisine and hospitality at Britain's favourite events since 1786. Take a look at our tales and testimonials to learn more about the events and venues we've catered for.
Get in touch
As seasoned caterers and experienced event managers, we're always ready to serve up ideas to elevate your next event.
Get in touch to talk about how on 0845 128 7395 or email info@payneandgunter.co.uk.