Preparing diverse food experiences
An event as wonderful as London Pride brings the city together. As London's original caterers, we were proud to create culinary experiences for the artists performing at Pride with hospitality and backstage sanctuary. Pride celebrates diversity, which was reflected in the food and drink we created (and then served with the top-notch hospitality we're known for).
"Having a diverse workforce in any capacity enables us to deliver more for clients and our guests. Being an honest and open business has benefited us greatly at all the events we cater at – from the opera to Pride - we thrive on being able to activate exciting and quirky menus and hospitality wherever we are, especially at something as important as Pride."
Bethan James
Operations Director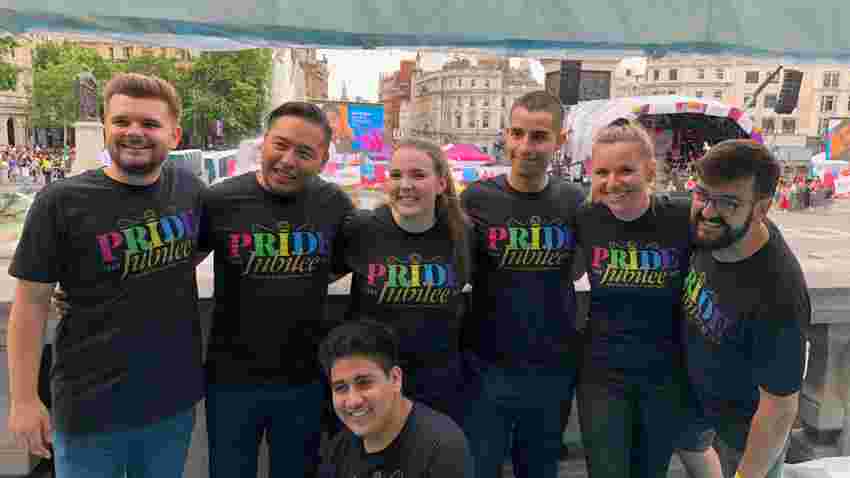 Dishes and hospitality served with love
Our menus featured plenty of stripes and sparkles to represent the iconic rainbow theme of LGBT+ social movements. From rainbow-inspired cupcakes to dessert shots, lunchtime salad pots to antipasti skewers, we whipped up a premium selection of dishes for 700 guests.
Beautiful presentation is all part of the Payne & Gunter standard. At London Pride, we went above and beyond to craft colourful dishes with lots of love, each intended to spark connections between backstage guests and fill their social media feeds with images of tempting treats.
We pride ourselves on pairing delectable dishes with a dash of quintessentially British hospitality, and it's this approach that we brought to the event's backstage catering and VIP lounge. Billy Porter, Becky Hill, and Saara Aalto were just a few of the performers who we created first-class food experiences for at the Pride Jubilee.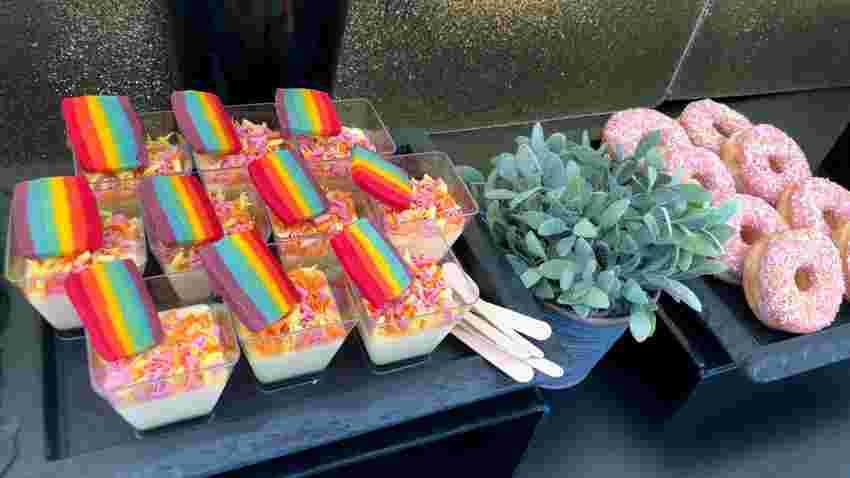 The Payne & Gunter touch
We've been serving delightful food and hospitality at big-scale events since 1786. Read the rest of our tales and testimonials to learn more about the events and venues we've catered for.
Get in touch
As seasoned caterers and experienced event managers, we're always ready to serve up ideas to elevate your next event.
Get in touch to talk about how on 0845 128 7395 or email info@payneandgunter.co.uk.